New Nickel Line Arrives At EC Williams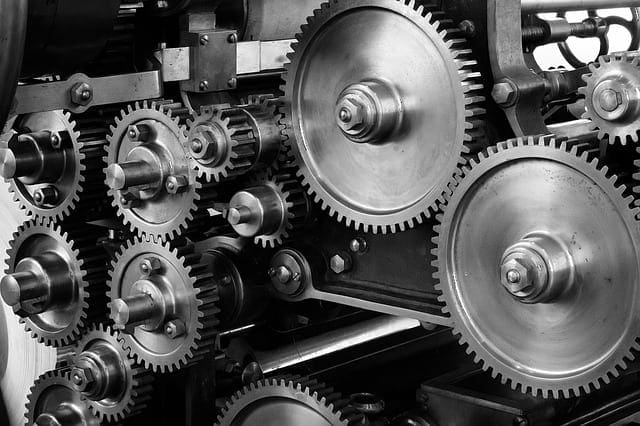 EC Williams is set to invest up to £250,000 in installing a new fully automated barrel nickel plating line plant.
EC Williams, one of the country's most established companies for our nickel plating service. We are pleased to announce the impending installation of a new nickel line. It will offer great benefits to the company and our customers and the environment. The new plant should minimise cycle time for production. Consequently, offering a greater degree of flexibility through its lifetime with new process chemistry. As well as,  improved quality and efficiency and it being able to perform better environmentally.
Benefits Of Our New Nickel Plating Service
Increased Efficiency
We expect to see improvements in process timings compared to the current plant, which produces a barrel of plated parts every 9 minutes. The plating limit could be as low as 3.5 minutes plus 1.5 minutes for handling based on a flash coat 1.5-2 microns, this is is almost half the current time, which means a huge leap forward for EC Williams in efficiency. On top of this, it will only require one person to operate.
Better Controls and More Flexibility
The new nickel plating service will have computerised controls that offer the flexibility to reconfigure the plant for alternative uses. Ultimately offering more flexibility to our clients and us should these be required.
Less Wasteful
A big benefit of the new line is the reduced waste. To achieve this ampere-hours will be collected and monitored as a control parameter to prevent over plating and to ensure accurate additive dosing checked against chemistry.
The computer will have a database facility including processing parameters against each part number. This could, in time, develop to use photographic storage in parts, for example, that do not have customer part numbers e.g. some fastener.
Fully Computerised
The plant will also be able to operate in "Random mode". This offers huge flexibility and means that each job can be allocated a specific process route and control plan regardless of the other work on the plant.
The computer will seek to optimise the production and service the barrels at the time closest to the call for next operation. This will improve efficiency for our customers greatly.
Better Design
The new nickel line has been designed so that rectifiers will be solid-state switch mode and air-cooled. The switch mode controlled designs are more efficient and space saving than the mechanically controlled rectifiers. Additionally, this nickel plating service does not consume power energising a transformer coil.
Solid state rectified will also give greater control over the plating current. Removing oil filled transformers will have a positive impact on long-term cost and environmental impacts.  
Less Water and Gas
The new plant will reduce the water consumption significantly from what is currently being in use. This will be achieved by the use of conductivity probes in all rinses, these will be linked to  the central control computer system.
The heating to the tank will be provided by steam heating and also controlled by the central computer system.
More Environmentally Friendly
EC Williams, one of the specialist companies supplying a nickel plating, always aims to improve its carbon footprint. With the new nickel line, motors will be specified as energy efficient ( 42 V)  and will be on the transporter and not on the plant to improve energy efficiency..
We also aim to keep the pipework flexible wherever possible in order to enable further segregation. In addition, to allow for specific waste stream treatments such as ion exchange or RO nickel stream cleaning.
This is an investment by EC Williams to show our commitment to future growth and flexibility for our customers. The new plant is expected to be fully operational by early spring 2018.
You might like to find out more about nickel electroplating.
Call us today and speak to our friendly team about nickel plating or any our other services on 0121 236 2524.