Responsive Customer Service
We have been supplying an electro silver plating service for over 90 years. In fact today, we have a modern state of the art processing plant. The plant is provides a wide variety of electroplating services. All of which meet the demands of our industrial customers.
Silver Plating of Components
Our main activity is silver plating components. This is for both the electrical and electro-mechanical industries.
We combine barrel and vat processing facilities, allowing us to plate small components. For example: contacts and fasteners, as well as larger pressings and castings.
We are able to control deposits from 2 to 25 microns. As well as offer post plating treatments. Including; anti-tarnish dips and lubricants.
With this in mind, we silver plate onto most substrates. Including copper, phosphor bronze, brass, steel and zinc die-casts.
Highest Quality
Alongside ensuring the very highest quality, our electroplating departments also offer high capacity to meet industrial demands. So, we offer a speedy turnaround, and both large and small batch sizes.
This flexible capacity, paired with a system of very accurate pricing, ensures that our rates are consistently competitive.
Maintaining Excellent Consistency in Electroplating
Our X-Ray Fluorescence test equipment certifies the coating thickness. It reports the exact amount of deposited silver quickly, and accurately.
With our specialist team and equipment, wee ensure that our plating solutions are analysed, and operated, within their optimum parameters. As a result, we can maintain excellent consistency for all our silver plated finishes. Including silver plated stainless steel.
We supply many forms of electroplating (like zinc nickel plating), to all sectors of industry. Including; automotive, rail, power generation, power transmission, domestic and industrial appliances.
Barrel and vat facilities
Large and small batch sizes
Consistent quality
Competitive pricing
Technical support and advice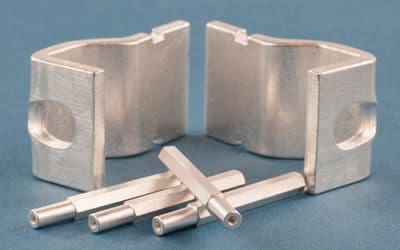 We work to all major OEM and international specifications