Tin Plating Services At EC Williams

Established 1921

Responsive Customer Service

Nationwide Delivery

Highest Quality Plating
Quality Tin Plating Services in the UK
A Tin Plating Company You Can Rely On
Looking for reliable tin plating services in the UK? Look no further than E.C. Williams Ltd, the leading electroplating company in Birmingham offering comprehensive tin electroplating services. With over 90 years of experience, we specialise in providing top-quality tin plating solutions to industrial businesses across various sectors, including automotive, electrical, and electro-mechanical industries. Alongside these sectors, we are proud to work with any sector requiring tin plated fasteners and pressings.
Exceeding Customer Expectations with Electroplating Expertise
As a reputable tin plating company, we have gained extensive expertise in tin electroplating. Our skilled team is proficient in delivering superior metal plating finishes, including bright electro tin plating and matte (pure) tin plating. For enhanced performance and durability, we also offer a copper plate undercoat for tin. This is particularly beneficial when working with brass substrates. Whether you require solderable plating, dull plating, or bright tin plating, EC Williams caters to a wide range of needs and applications.
World-Class Facilities for Unmatched Results
With the increasing demand for Electrical Vehicles, the demand for tin plated components is growing. At E.C. Williams, we have invested in state-of-the-art processing plants, boasting one of the largest and most advanced tin plating facilities in the UK. Our modern barrel and vat processing facilities enable us to efficiently handle both small and large batch sizes.
We plate a diverse range of components, including:
With our advanced equipment and meticulous plating techniques, we ensure consistent and high-quality tin plating results that meet industry standards.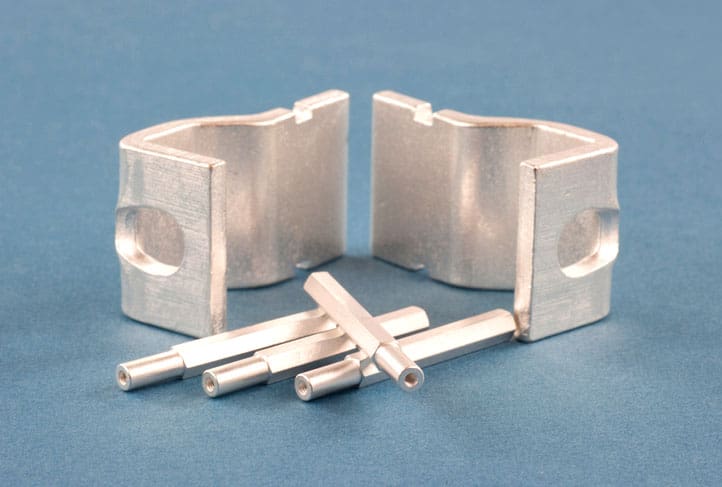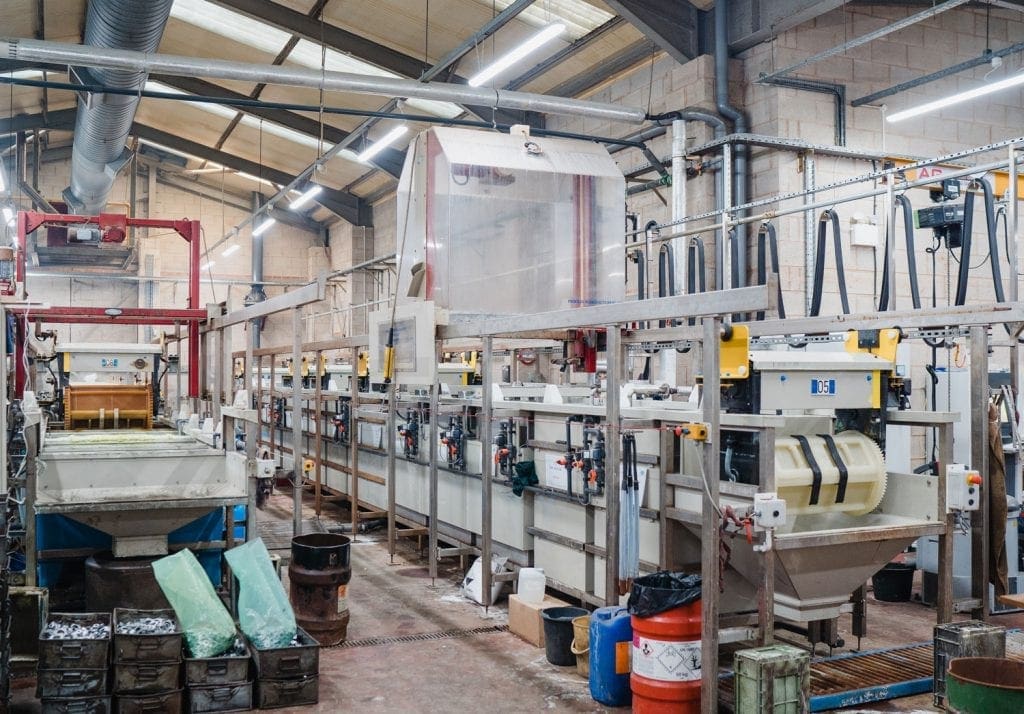 Tin Plating Services At Competitive Prices
At E.C. Williams, we are proud to be a trusted tin plating company serving industrial businesses throughout the UK. Our tin plating services are not limited to tin electroplating alone; we also provide various other electroplating services to industries such as automotive, rail, power generation, power transmission, and domestic and industrial appliances. Whether you require zinc nickel plating, nickel plating, or other electroplating services, we have the expertise to fulfil your needs.
Ensuring High Capacity, Competitive Pricing, and Accurate Coating Thickness
At the core of our tin plating services lies our commitment to consistent quality. Regular benchmarking against industry competitors has confirmed our position in the top 10% of the plating industry. We achieve this level of quality by combining our technical understanding of customer requirements with stringent process controls. Additionally, our flexible capacity and accurate pricing system ensure that our rates remain consistently competitive.
In addition to ensuring the highest quality standards, our tin coating departments offer high capacity to meet the demands of the industry. We understand the importance of speedy turnaround times for both large and small batch sizes. Our flexible capacity, along with a system of accurate pricing, ensures that our rates remain consistently competitive.
To certify the tin coating thickness, we utilise advanced X-Ray Fluorescence test equipment. This equipment allows us to quickly and accurately measure the exact amount of tin deposited, ensuring precision and adherence to your specifications. Read more about our electroplating specifications here.
Contact Us for Superior Tin Plating Services in the UK
Are you ready to experience the excellence of our tin plating services? Contact E.C. Williams Ltd today, the leading electroplating company in the UK. Our knowledgeable team is ready to assist you with your metal plating needs. Fill out the contact form below, and expect a prompt response within 48 hours. Elevate the performance and durability of your components with our reliable and top-quality tin electroplating services.
Contact us now to discuss your tin plating requirements and benefit from our expertise.
Fill in the Contact Form here and expect a response within 48 hours!
FAQs
What is tin plating?
Tin plating is an electroplating process that involves depositing a thin layer of tin onto the surface of a metal component. It provides various benefits, including corrosion resistance, solderability, improved conductivity, and enhanced aesthetics.
Why should I choose tin plating for my components?
Tin plating improves solderability, facilitating the bonding of components during assembly. Tin plated parts usually have a smooth and visually appealing finish, making it ideal for decorative applications as well.
Which industries benefit from tin plating services?
Tin plating is widely used in industries such as automotive, electrical, electronics, telecommunications, aerospace, and more. It is commonly applied to components such as connectors, terminals, fasteners, pressings, and various electro-mechanical parts.
What are the advantages of working with a professional tin plating company?
A professional tin plating company brings expertise, experience, and specialised equipment to ensure optimal results. They have the knowledge to recommend the appropriate tin plating thickness, finish, and pre-plate treatments based on your specific requirements. Professional companies adhere to industry standards, employ rigorous quality control processes, and offer reliable and consistent tin plating services.
Can you handle both small and large volume tin plating projects?
Yes, at EC Williams, we have the capabilities to handle both small and large volume tin plating projects. Our state-of-the-art facilities and advanced processing techniques enable us to accommodate a wide range of batch sizes and meet the diverse needs of our customers.
Do you provide additional services along with tin plating?
Yes, in addition to tin plating, we offer a range of complementary services. These may include post-tin finishing treatments such as anti-tarnish dips, lubricants, and other protective coatings. We also provide expert technical support and advice to help you achieve the desired results for your components.
How do I get started with your tin plating services?
Getting started with our tin plating services is easy. Simply fill out the contact form on our website or reach out to us directly with your requirements. Our dedicated team will respond to your inquiry within 48 hours, providing you with the necessary information and guidance to proceed with your tin plating project.
Have more questions about our tin plating services? Contact us today, and our knowledgeable team will be happy to assist you!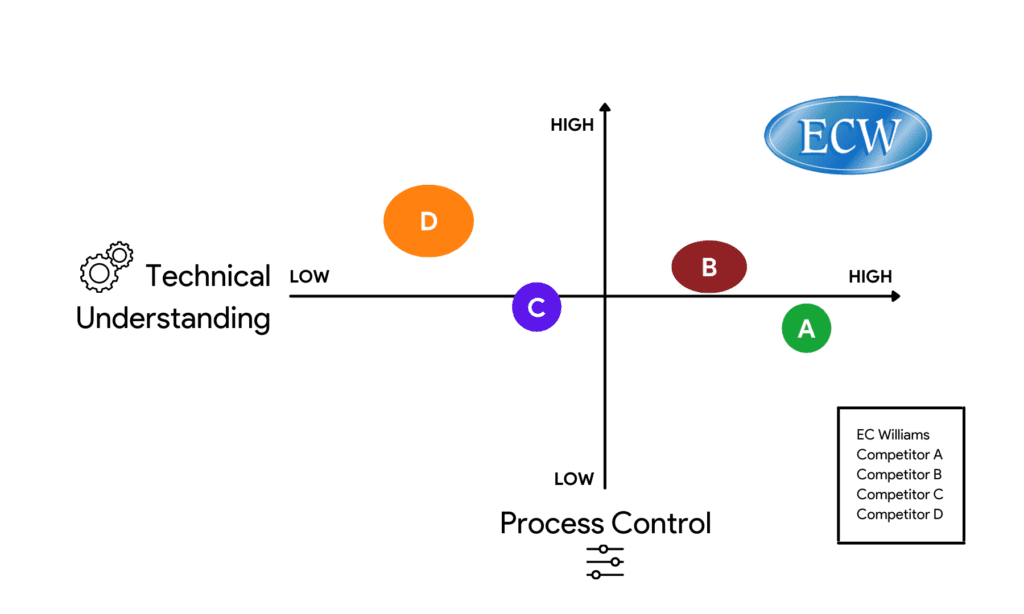 Consistent Quality
EC Williams prides itself on the quality of the work it delivers.
Regular benchmarking against our competitors shows us that we are in the top 10% of the plating industry in terms of consistent quality thanks to the level of our technical understanding of our customers' needs and the control of our processes.
You can see all our current accreditations and certificates on our Downloads page.