Established 1921

Responsive Customer Service

Nationwide Delivery

Highest Quality Plating
Providing Copper Plating Services For Over 90 Years
E.C. Williams Ltd. has been providing a copper electroplating service for over 90 years. Today, we have a modern state of the art processing plant. Therefore, we have the capability to provide a wide variety of plating services, meeting the demands of our industrial customers.
Furthermore, our main markets for copper electroplating are for both the electrical and electro-mechanical industries.
No Order Is Too Big Or Too Small
We electroplate both small and large batches, from prototype work to volume production. Additionally, we work with weld studs and fasteners as well as larger pressings and castings.
Our team can control deposits from 2 to 25 microns. Moreover, we offer post-plating treatments such as anti-tarnish dips and lubricants. We copper plate onto most substrates including phosphor bronze, brass, steel and zinc die-casts.
Get In Touch To Discuss Your Copper Electroplating Requirements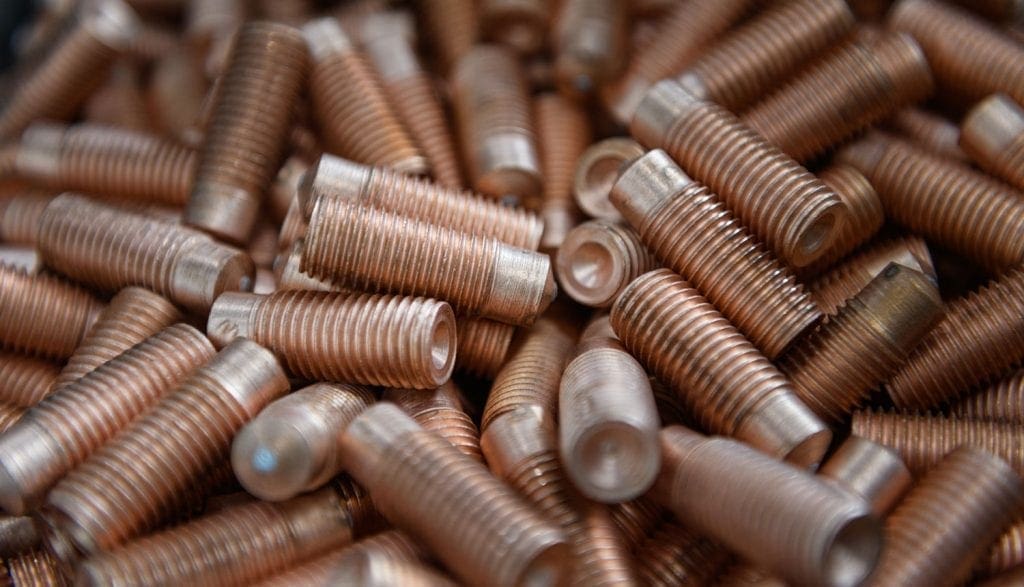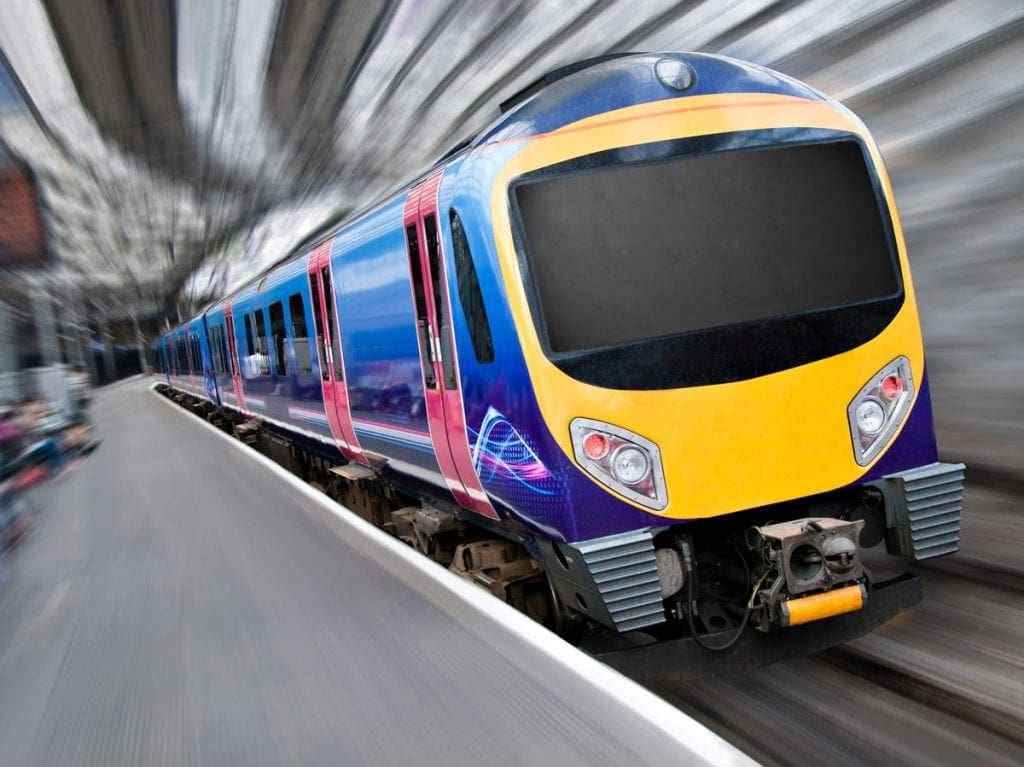 Meeting The Demands Of The Copper Plating Industry
Our copper electroplating departments also offer high capacity. We can therefore meet the demands of industries when it comes to a speedy turnaround of large and small batch sizes.
This, together with our very accurate pricing ensures that our rates are consistently competitive.
Industry Leading Equipment For Accurate Results
Our X-Ray Fluorescence test equipment certifies the coating thickness. The equipment quickly and accurately reports the exact amount of copper deposited.
Ensuring premium quality and ample capacity, EC Williams offers swift, industry-grade copper plating services to a diverse set of industries. Our services cater to the exacting standards of the Automotive and Electrical Industries and are trusted by sectors requiring  electroplated fasteners and pressings. With extensive experience, we deliver bespoke, top-quality copper plating solutions tailored to specific industry needs.
Additionally, EC Williams specialises in a number of other electroplating services, including zinc nickel plating.
Making Sure We Maintain Excellent Consistency
We are equipped with an in-house laboratory and trained copper electroplate technicians. As a result, we can guarantee our copper electroplating plating solutions are analysed and operated within their optimum parameters. Thereby maintaining excellent consistency for all of our copper plated finishes.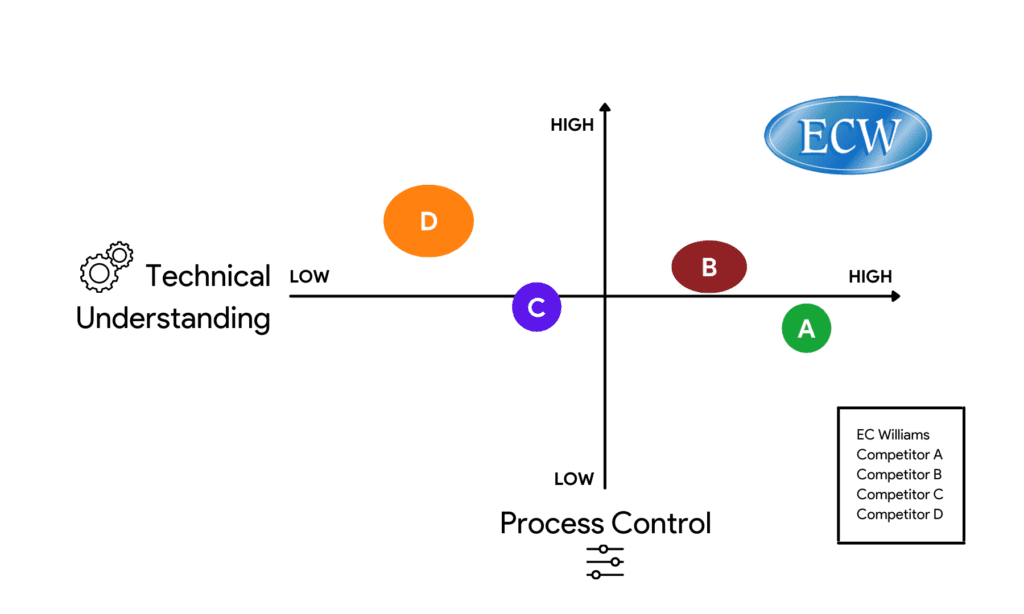 Consistent Quality
EC Williams prides itself on the quality of the work it delivers.
Regular benchmarking against our competitors shows us that we are in the top 10% of the plating industry in terms of consistent quality thanks to the level of our technical understanding of our customers' needs and the control of our processes.
You can see all our current accreditations and certificates on our Downloads page.