Zinc Nickel Coating – What Is It And The Benefits?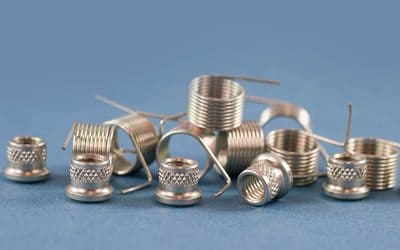 Summary. EC Williams, a leading zinc nickel coating supplier from the West Midlands, emphasises the superior corrosion resistance of zinc nickel coating, especially in the automotive and aerospace industries. Offering advanced electroplating services, they combine expertise with state-of-the-art facilities, ensuring top-quality results.
Often used by the automotive industry, zinc nickel coating is the ultimate plating in terms of corrosion resistance. It helps car manufacturers to achieve longer warranty periods. In addition, it is now being in use for off shore safety critical work. As well as, in the aerospace industry to replace cadmium. EC Williams based in the West Midlands, are a top zinc nickel coating supplier. Therefore, we are the best people to help you understand the benefits of electroplating and the options to choose from.
There are several post plating treatments available. These include top coats like silicate sealants and torque control lubricants. They also include chromate passivates in trivalent black and trivalent clear.
X-Ray Fluorescence test equipment is required to certify the alloy content, and coating thickness of the plating. This type of non-destructive test means that the deposit thickness, and alloy content, can be quickly and accurately. It is determined at a pre-agreed point on the component.
What Are The Benefits Of Zinc Nickel Coating?
It provides an extremely high level of corrosion protection, even under high temperatures. This means it is perfect for use in the automotive industry. Its corrosion and temperature resistance make it a great choice for under bonnet applications.
The deposits are also bright, burn-free, blister free, and have brilliant adhesion characteristics. Even when it does finally start to corrode, unlike other coatings, there is very little corrosion product. Therefore, the component remains aesthetically pleasing and fully functional.
Also, it does not set up a galvanic cell when in contact with aluminium. Therefore, it is an ideal replacement for the toxic cadmium coatings used in the aerospace industry.
Who Should You Contact For Your Zinc Nickel Coating Needs?
Birmingham-based E.C. Williams Ltd have been providing plating services to many industries, since it was founded by Mr Williams, in 1921.
The West Midlands company is head and shoulders above other zinc nickel plating companies. It is one of the country's leading zinc nickel barrel electroplaters (they were amongst the first in the country to offer this coating in the 1990s).
In order to fulfil the demands of the industry, E.C. Williams have invested heavily in this finish. They now have one of the biggest, and most advanced, computer controlled barrel lines for zinc nickel electroplating.
They also specialise in zinc plated finishes and much more. As well as offering a de-embrittlement service for high tensile fasteners and springs.
Top Quality Zinc Nickel Coating Supplier
E.C. Williams Ltd, with its team of top quality specialists, really is a company you can trust. They have state of the art facilities which are able to meet the highest demands of industrial customers, and their OEM clients. They offer PPAP Level 3 support for automotive applications, as well as providing IMDS information.
Their pricing is consistently competitive and they pride themselves on a quick turnaround for clients who are in a hurry. For more information, just head over to their website and have a browse around.
Their trained zinc nickel electroplating technicians will happily answer any questions you may have on plating, be it zinc nickel coating services, tin plating or any of their other electroplated finishes.
You might also like to learn more about our Zinc Electroplating Services.