EC Williams: Helping You Invest In The Right Electroplating Service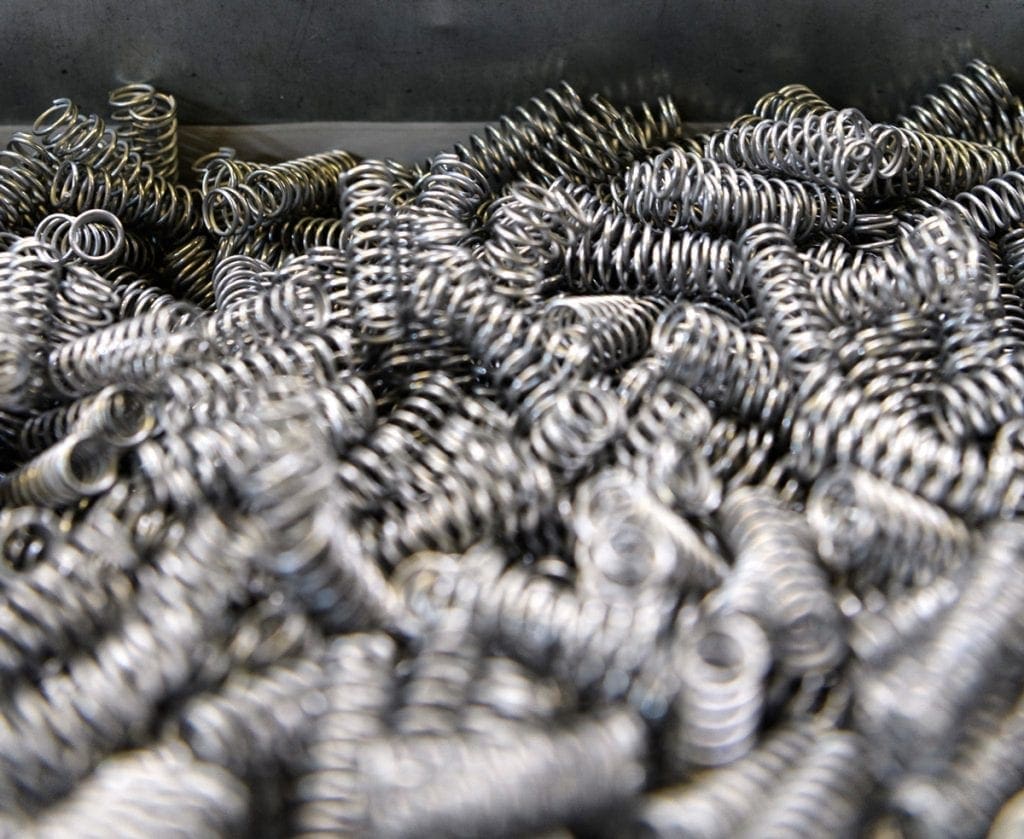 If you're looking for an electroplating company in Birmingham, then look no further than EC Williams Ltd. We've been providing electroplating services to Birmingham and to the rest of the country for over 100 years now. As a result, we have earned ourselves a fantastic reputation as one of the leading electroplating companies in the UK.
EC Williams is based in Birmingham and was founded back in 1921. Since then, the company has grown in its capacity, capabilities and employees and we are proud to serve a wealth of different industries.
Choosing an Electroplating Company
When you're looking for electroplating services in the West Midlands, it's likely you'll have a long list of companies to choose from. So how do you decide which company to go for? Alongside experience and a company's capabilities, it's important that you look at the different approaches that companies take when fulfilling their services.
Whilst some companies are entirely transactional with their services – where the process is simply query, payment, delivery – other companies such as ourselves are more involved. In fact, one of the things we feel differentiates us from other electroplating companies in the UK is our proactive and reactive approach to customer service.
Going the Extra Mile
As mentioned above, we take pride in taking a more of a hands on approach to sales at EC Williams. Inquiries aren't just answered with a quote; we take the time to fully get to know the project and the customer's requirements. We'll talk to our customers about the applications and anything else relevant to ensure that our customers really are investing in the right electroplating service. Not only does this mean we have a full understanding of the project, it also means that with our better understanding of the customer's needs. We'll always be manufacturing the correct solution the customer needs, for their application.
Alongside this proactive approach, we also strive to be as reactive as possible with our customer's enquiries. In fact, we aim to get back to our customers within 48 hours so that they are able to seek clarification as quickly as possible.
Fast Turnaround Times for Electroplating in Birmingham
Whether it's zinc electroplating services or copper plating, we always try to offer fast turnaround times for our customers. Having worked in the industry for over a century, we understand that there are occasions when our customers will need their parts much faster than usual. We will always do our very best to accommodate these short turnaround times when possible.
Related: A Guide To The Copper Electroplating Process
Technical Understanding and Expertise
Our technical understanding is second to none which means you can rely on EC Williams to provide you with expert advice when you need it. Combining this with our honest and transparent approach you can rely on us to make sure your chosen type of electroplating is most suitable for your application. Our knowledge covers more than just the service itself too – we have a lot of technical expertise in the actual chemistry and electrolytes that are used in the finishing process too. Stepping in and suggesting more appropriate solutions is something that we are always happy to do when needed because we truly care about the success of your projects and our plated parts.
Contact EC Williams
If you are looking to find out more information about electroplating in Birmingham, then head to our website today where you can explore our services and capabilities. Alternatively, you can call 0121 236 2524 to speak to a member of our helpful and friendly team who will be happy to help.
If you have found this blog helpful, you may wish to read our previous blog on Nickel Electroplating.