Looking For Electroplating in the UK? Your Guide to Electroplating Services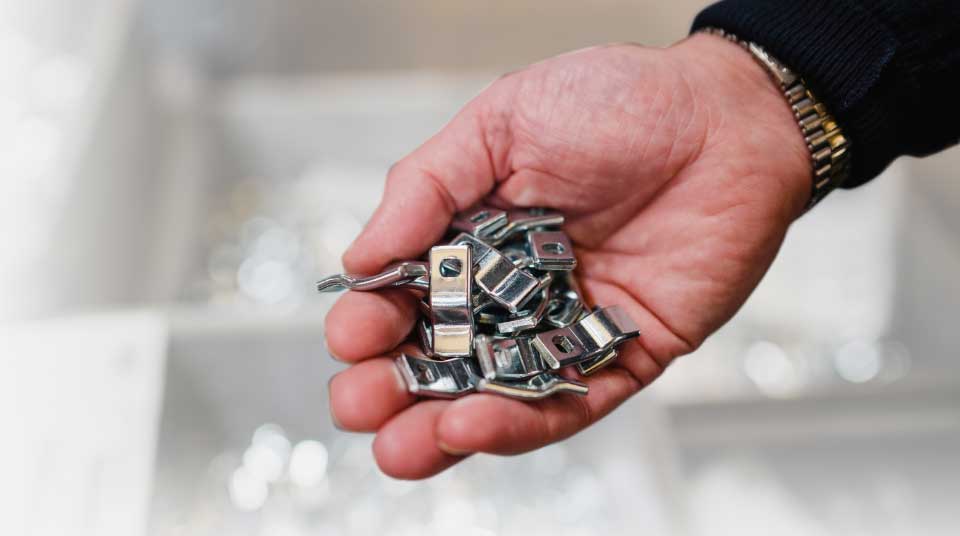 The modern electroplating process took place in the early 19th century. Since then electroplating in the UK has expanded into a fully comprehensive service. It supports a wide range of industries and requirements. With the development of bigger electric generators, higher currents are now available. Therefore, improving the process even further and creating an even wider range of components that can use electroplating. 
Here at EC Williams, we are proud to be one of the leading electroplating companies and providers of metal finishing services in the West Midlands. As electroplaters with years of experience, we are proud to be able to offer our services to a broad spectrum of clients and their industries and applications. We strive to offer a fast turnaround, the highest quality, and competitive prices. You can rely on EC Williams when it comes to electroplating in the UK.
How Does Electroplating Work?
You may already know the answer to "what is electroplating?" but what about how electroplating works? People regularly describe it as a metal finishing service or a metal improving process. Electroplating is in use in a number of different industrial applications to add further advantageous properties to a component. The electroplating process uses electricity to apply a coating to the metal (such as copper). The coating is a thin layer of a more precious metal such as gold or silver. Electroplating is usually in use to change the aesthetics of a component, make the items more resistant to corrosion, and increase the component's wear resistance. 
Electroplating uses electrical currents to reduce dissolved metal cations in order to make them form the thin metal coating. This process is known as electrodeposition because it deposits a thin layer of metal onto the component's surface (which is called the substrate). 
What Metals Can Be Electroplated?
There are many different metals which can be coated using an electroplating service such as nickel, copper, and tin. Most commonly the metal is a single metallic element as alloys such as brass and solder can be electro-deposited instead. 
Electroplating Uses
The completion of an additional coating on a component primarily improves the corrosion resistance. With this in mind, there are lots of industries who benefit from electroplating and zinc nickel plating services. One example industry is the automotive industry. It has an ever-increasing demand for surface coatings that offer high levels of functionality. Automotive electroplating is a service we are proud to offer as one of the leading electroplating companies in the UK. 
Contact Us Today to Discuss Our UK Electroplating Services
If you are looking for electroplating in the UK and would like to find out more about our services, then please head to our website today. Alternatively, you can call 0121 236 2524 to speak to a member of our helpful and friendly team. 
If you have found this blog helpful, then you may wish to read our previous blog on: Environmental Regulations In The Electroplating Industry