Environmental Regulations In The Electroplating Industry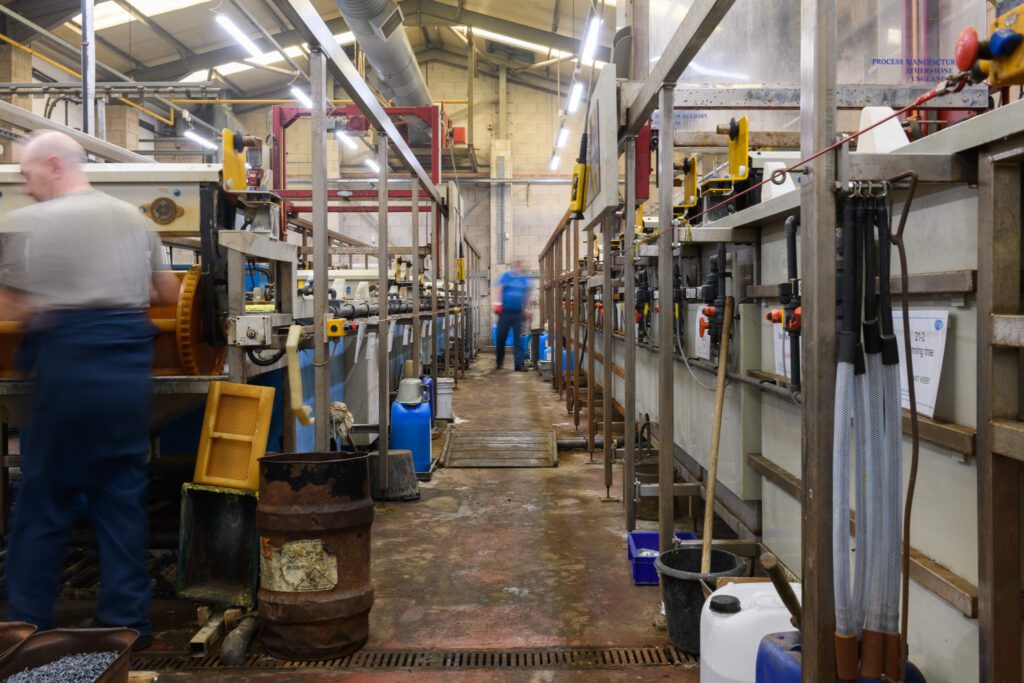 When it comes to electroplating industry regulations, EC Williams have plenty of knowledge on them as a leading UK electroplating company. We are proud to offer high quality metal finishing services to support a range of industries and applications. We have a responsibility as electroplaters to ensure that we continue to meet the stringent requirements of the industries we serve, along with those of the ever evolving electroplating industry itself.
Environmental Consciousness and Its Challenges
When it comes to electroplating services, it's important for safety and the prevention of pollution to deliver responsible environmental electroplating. Many of the concerns stem from some of the materials used within the sector.
The electroplating industry is the second largest user of nickel, and the third largest of cadmium. The industry also uses other potentially harmful materials such as chromium. As such, there are many regulations which the industry has to adhere to. Environmental regulations are one of the biggest challenges for EC Williams. As regulations get tighter, restrictions on what materials we use and how we use them make it harder than ever to carry out electroplating services.
Cadmium
Back in the 1950s, cadmium was a very common material used in the electroplating sector. However, after being marked as a toxic substance in the EU, most electroplating companies had to find alternative materials. These days, there are less than ten electroplaters in the UK who have got permission to use cadmium.
As mentioned above, the environmental regulations surrounding electroplating industry are constantly growing. A concern that our sector has is that more chemicals and materials will continue to be banned.
We take our responsibility to be environmentally conscious incredibly seriously here at EC Williams. Investing in equipment that controls the processes and keeps our services in line with the latest regulations is the only way we can overcome environmental regulations. However, to find alternative ways to electroplate is a costly move and one that we don't always have the funding for.
Energy Consumption
When it comes to looking at environmental challenges, energy consumption is certainly high on the list too. We consume a lot of energy with the services we offer. As a result, a challenge our industry faces is energy costs. Currently, our sector is not regarded as an energy intensive industry. So, we aren't eligible for any support with energy costs. At EC Williams, almost 50% of our energy costs could be reduced if we were to be deemed as an energy intensive industry. Sectors such as the pottery industry have recently been certified as an energy intensive industry. Therefore, we hope that our sector will soon be recognised as one too.
All businesses have a social and legal responsibility to manage and minimise their impact on the environment. We are committed to minimising our carbon footprint too. In addition, we hope that with the right support, we can continue to improve our services further and continue staying in line with environmental regulations.
Contact Us Today
Are you looking for a UK electroplating company? If you would like to find out more about EC Williams, explore our website today or call 0121 236 2524 to speak to a member of our helpful and friendly team.
If you have found this blog helpful, you may wish to read our previous blog: A Guide To Copper Electroplating