Zinc Plating Suppliers | Trust Us With Your Zinc Plating Needs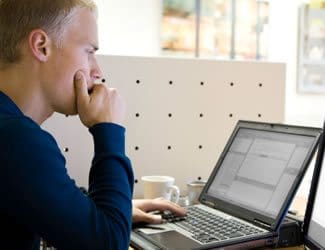 As zinc plating suppliers, we advice our customers on the different types of plating processes. There are many to choose from, however, zinc plating is one of the most popular.
What Is Zinc Plating?
Zinc coatings work by forming a barrier to prevent corrosion of the underlying steel. Additionally, its popularity is due to its low cost and the range of alternative post plating treatments available. Therefore, enabling it to be customised for many varied functions.
These post plating treatments comprise chromate passivates that protect the zinc from oxidation.
Depending on the thickness of zinc specified and the type of passivate chosen the corrosion protection offered can be tailored to the functional needs of the component.
Additionally sealants lubricants and dyes can be applied after passivation to further enhance the functionality of the part.
Who Can You Trust With Your Zinc Plating Needs?
If you search locally, there will be several zinc plating companies that will claim to fulfil all of your needs. But, some businesses specialise in different types of plating and electroplating. So, it's worth having a look around. E.C. Williams Ltd was established in 1921 by Mr Williams. Our electroplating company is based in Birmingham, in the heart of Birmingham's famous Jewellery Quarter and close to the motorway network. While we specialise in zinc plating, we also offer many different plating processes. For instance, silver plating, tin plating, zinc-nickel plating, copper plating, nickel plating, stayblack and more. Our Birmingham based plating services are guaranteed not to let you down.
Flexible, Speedy Turnarounds And Good Prices!
Over the years, the E.C. Williams factory has grown into a state of the art processing plant. Our modern electroplating factory now provides a wide range of services to industrial customers in several sectors, including the automotive and rail industries, plus fastener and spring manufacturers.
We specialise in barrel plating of small components – for example, turned parts, pressings, and fasteners. We also offer a de-embrittlement service for high tensile springs and fasteners.
E.C. Williams has several zinc electroplating facilities which means we can deal with high capacity orders. This is a vital element for when we need to meet industry demands. For instance, when clients need large batches and a speedy turnaround, all for a good price.
Furthermore, our flexible capacity and team of electroplating specialists mean that you don't need to look further than E.C. Williams for metal finishing services.
Get In Touch Today | Zinc Plating Suppliers Near You
Whether you are based in the West Midlands or further afield and want a top quality electroplating service, get in touch with E.C. Williams today.
We offer zinc plating to OEM and international standards. Additionally, we can give you any technical support and will answer any queries you may have about zinc plating, the different processes available and your required finish.
You might also like to read our blog on Zinc Electroplating.