Electroless vs. Electrolytic Nickel Plating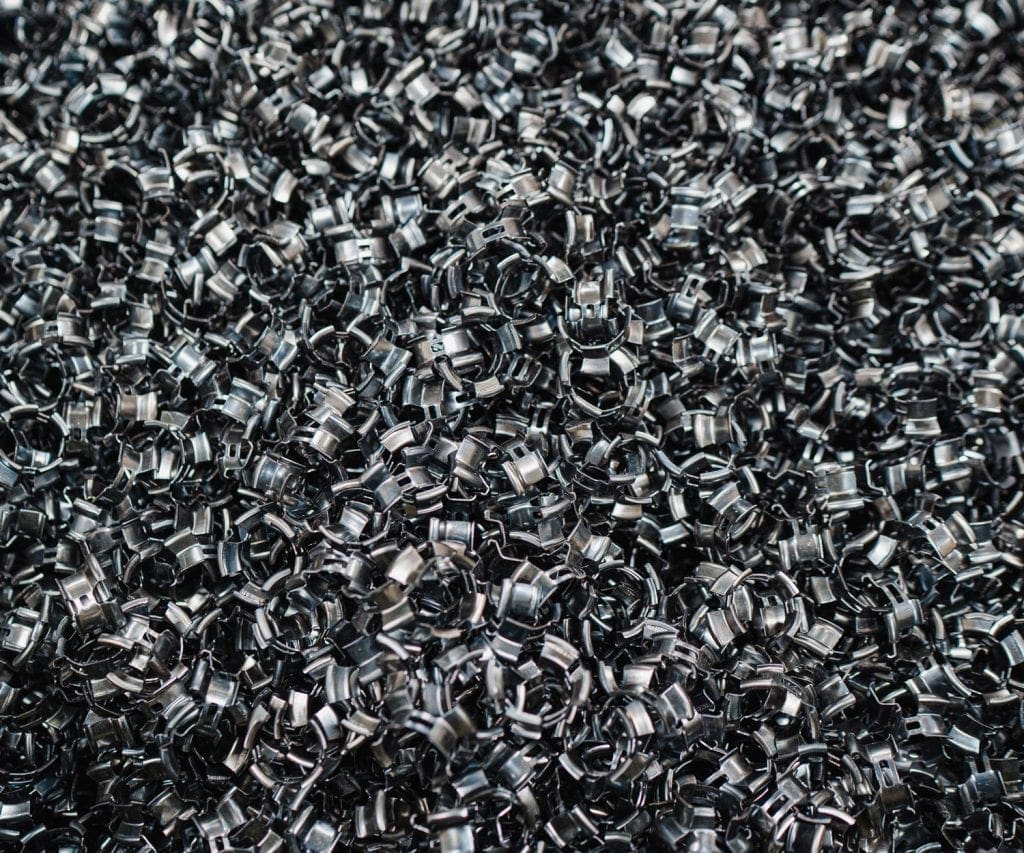 Nickel plating is a process that can enhance the durability, hardness, conductivity, and heat-resistance of your component. Nickel plating can also protect the parts from corrosion, as well as give it an attractive finish. However, when it comes to plating services, there are many options to choose from, some of which may look and sound similar. Such as, electrolytic nickel plating vs electroless nickel plating – but what's the difference?
Electroless vs Electrolytic Nickel Plating Explained 
Electrolytic nickel plating uses a catalyst and a DC charge to create a chemical chain reaction, which coats the component with the layer of nickel. Whereas, electroless nickel plating does not require the catalyst or the charge. Instead, it uses alternatives such as a chemical reducing agent (usually phosphorous). This will enable the technician to coat the component without the need of further processing.
Electroless and electrolytic nickel plating both result in applying a thin layer of nickel to the surface of a component. However, electroless nickel plating – often referred to as ENP – can provide further wear and corrosion resistance. Additionally, it can also offer greater lubricity and better ancillary performance properties in comparison to electrolytic nickel plating.
Electrolytic nickel plating can sometimes offer a thicker coating around corners and edges. Additionally, the deposit density is determined by the amount of time that the component is submerged and how many amps per square foot are applied during the electroplating process too.
Electroless Nickel Plating Benefits
Electroless nickel plating has many advantages including:
The process allows for an incredibly precise application.
Offers excellent corrosion resistance.
The phosphorus has magnetic properties which allow the electroplating company to control how much electromagnetic interference takes place.
Creates less friction against other materials therefore offers high levels of lubricity and low levels of surface scarring.
Electroless nickel plating can also be more ductile than traditional nickel coatings. Therefore, it can be less likely to crack or shatter under stress.
Benefits Of Electrolytic Plating
Electrolytic plating also boasts a range of benefits such as:
It can be made with 100% nickel. Whereas, electroless nickel plating needs phosphorus.
Plating process can be performed with other metals materials too. Such as copper.
Electrolytic plating is usually less expensive than electroless nickel plating. Therefore, with this in mind, it is the ideal choice for high production volumes.
Has better conductivity than electroless plating.
Excellent heat resistance.
Choosing An Electroplater For Electroless Or Electrolytic Nickel Plating
When it comes to looking for electroplating companies, it is important that you work with experienced and equipped electroplaters. This will ensure you get the service and quality you would expect. Here at EC Williams, we have been electroplating for decades, and have provided electrolytic plating services to support a wide range of industries and applications.
With our experience and expertise, we can always offer you expert knowledge and advice when it comes to electroplating your components. We will always offer a transparent approach every time. For more information on our electroplating services, visit our website today. Or, call 0121 236 2524 to speak to a member of our helpful and friendly team.
If you have found this blog helpful, then you may wish to read our previous blog on A Guide To The Electroplating Process.