The Advantages Of Electrolytic Nickel Plating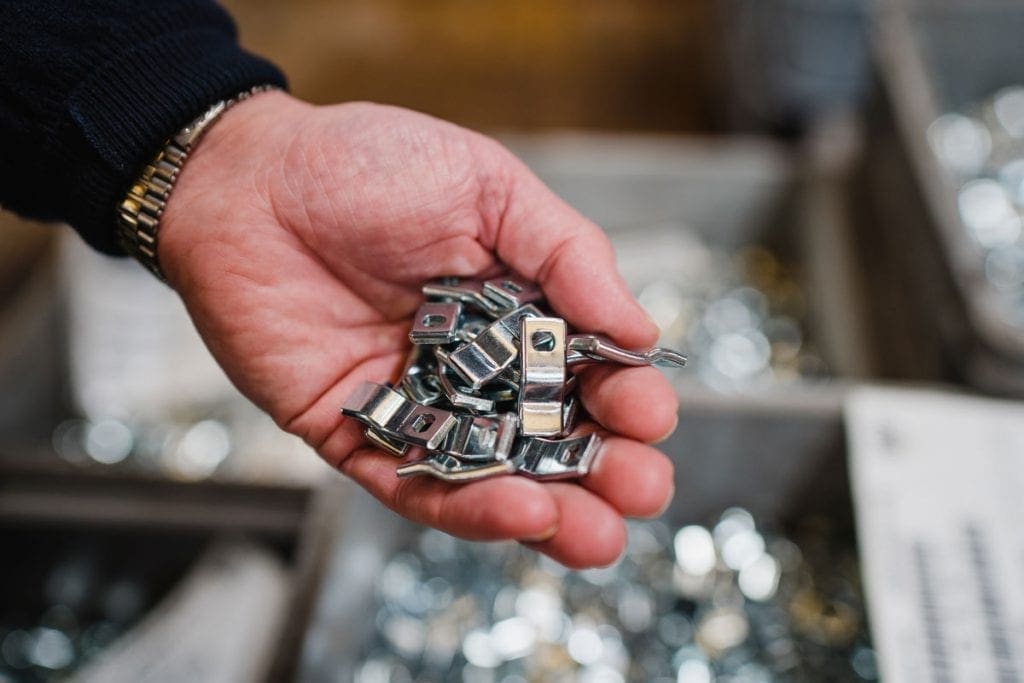 Summary. Electrolytic nickel plating and electroplating finish experts at EC Williams offer state-of-the-art barrel lines for optimal results. Understanding both matte and bright finishes, they ensure fast, affordable, and stable plating solutions for various projects. Contact for more in the West Midlands.
As leading suppliers in electrolytic nickel plating, we have the skills and knowledge to know what plating method is best to use for each type of project. Since the 1990s, we have made major investments in our electroplating finishes. We use state-of-the-art barrel lines to ensure that we deliver to our clients, optimum performing parts.
In today's article, we're going to discuss the benefits of this advanced nickel plating process. Therefore, giving you a better understanding of how suitable this concept is for your project.
Related: Zinc Plating In Birmingham | The Step-by-Step Process
What Is Electrolytic Plating?
So, what is electrolytic plating? Unlike electroless plating, it uses controlled electrical currents combined with a conductive base and electrolyte bath to draw metal ions out. This achieves a smooth, thin and distributed layer when replenished with a metal bar, suitable for the base. The size of the part being plated determines the voltage used.
However, no matter the size, they specifically restrain the voltage and timings to ensure accuracy and immaculate results.
The Finishes Of Electrolytic Plating
We often get asked: what is the electrolytic nickel plating finish? And there are two answers to this question:
Matte Finish: For anti-corrosion and wearing, we recommend requesting a matte finish. While this doesn't bare the same sleek appearance as a bright finish, it holds an abundance of strength and durability.
Bright Finish: Our sulphate nickel electroplating offers a vibrant finish. However, by choosing this outcome, you're neglecting all durability properties. This is especially due to its thinner depth, in comparison to the matte's nickel plating thickness.
The Benefits Of Electrolytic Nickel Plating
When deciding on your plating method, it's vital that you do your research into the benefits of each. For electrolytic nickel plating, there are several reasons why this is one of the most sought after plating approaches in the industry. Here are the main three:
Fast Turnaround
How long does electrolytic plating take? With every type of project, a fast completion is always favoured. The efficient electrolytic plating happens as soon as the electricity hits before your eyes. We can't guarantee a speed due to the metal concentration of the solution used, as well as the electricity currents strength. However, we can guarantee rapid results.
Bath Stability
The solution used for electrolytic finishes doesn't require the same upkeep as electroless baths do. During any plating process, metal ions are lost, but by incorporating an anode in the bath, you're able to replace them. Subsequently, leaving a chemical stability, thus reduced production times.
Affordability
How much does electrolytic plating cost? In comparison to electroless plating, electricity is required for this method. But, ongoing maintenance and heating of the bath during the procedure isn't needed. Additionally, as previously mentioned, the electrolytic system offers quick results, also reducing the costs for production. Although, in terms of exact prices, we pride ourselves in offering competitive prices. So, get in touch to find out more.
Electrolytic Plating At EC Williams
Here at EC Williams, we are the leading electroplating company in the UK. Through a thorough assessment of our clients' project, we ensure that desired results are always met, in the most efficient time possible.
Through years of advancements, we have obtained one of the largest and most effective barrel lines for electrolytic plating. Using modernised software, we guarantee quality control and a seamless process throughout.
For more information on our electroplating finishing services in West Midlands, get in touch with us on 0121 236 2524.