EC Williams Overcoming Economy Challenges Of The Last Few Years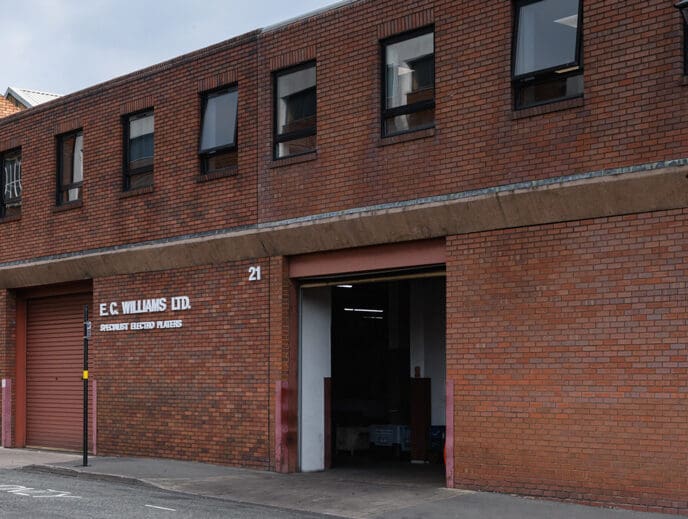 Summary. We are a leading metal plating company in the UK and have evolved since 1921, overcoming challenges like Brexit and the pandemic. Offering a wide range of electroplating services, we aim to be the trusted choice for engineering companies, providing expert solutions with competitive pricing and fast turnaround.
EC Williams is proud to be one of the leading metal plating companies in the UK. Becoming an established electroplating company hasn't been a seamless journey however and we've certainly faced and overcome challenges along the way.
Based in Birmingham, EC Williams was founded by Mr Charles Williams in 1921. Then, in 1970s the company expanded. Our original 2,000 square metre site in Birmingham's Jewellery Quarter was completely rebuilt to accommodate our offerings. Rebuilt and modernised by our founder's nephew Kenneth Holder, the purpose-built electroplating factory is still occupied by our team today.
Electroplating Services 
Over the years our company has continued expanding services and capabilities. This was in order to accommodate the growing demand for electroplating services. We began with offering electroplating in Birmingham, but now we proudly serve multiple industries all over the country. From zinc nickel plating through to copper plating, our extensive list of plating services means there's something for everyone. Our experience and expertise in the industry means we can confidently deliver on work. In addition, conforming to O.E.M, national and international standards.
Re-Stabilising EC Williams 
As with many businesses, the past couple of years have been tricky due to having to contend with external factors. With Brexit, the COVID-19 pandemic, and most recently the Ukraine war, the world of business is currently quite volatile. During such tricky times it has become difficult to make long-term plans. However, this year our goal is to stabilise the business again and ensure we can continue to cement our position in the market.
What Are Our Future Goals? 
Our most important goal which will always remain is to ensure we are the trusted first choice for engineering companies.  We want to be long-term suppliers of specification electroplated finishes for as many companies as possible. With our expertise and experience, we are confident in our electroplating services. Here at EC Williams, we know that we can offer unbeatable solutions with fast turnaround times and competitive prices. This year, we want to ensure we can offer our services to all those who need it. We'll do so by continuing to expand our capabilities, our marketing, and of course our teams.
Why EC Williams? 
With so many years of experience, we're not only experts in our own industry but we understand what other industries require too. From the automotive industry through to general engineering sectors, we know how to meet the expectations and regulations with ease. Our knowledge goes beyond just the fundamentals of electroplating. We can support you with expert advice on solving common industry pain points. Additionally, we can offer you support and trustworthy knowledge so that you can ensure you are investing in the right service for your business needs.
Contact EC Williams 
Are you looking to find out more information about EC Williams metal plating services in the UK? Then head to our website today where you can explore our services and capabilities. Alternatively, you can call 0121 236 2524 to speak to a member of our helpful and friendly team who will be happy to help.
If you have found this blog helpful, you may wish to read our previous blog: Types Of Electroplating Services At EC Williams