Surface Engineering Association – What Is It & How Does It Support Us (REACH)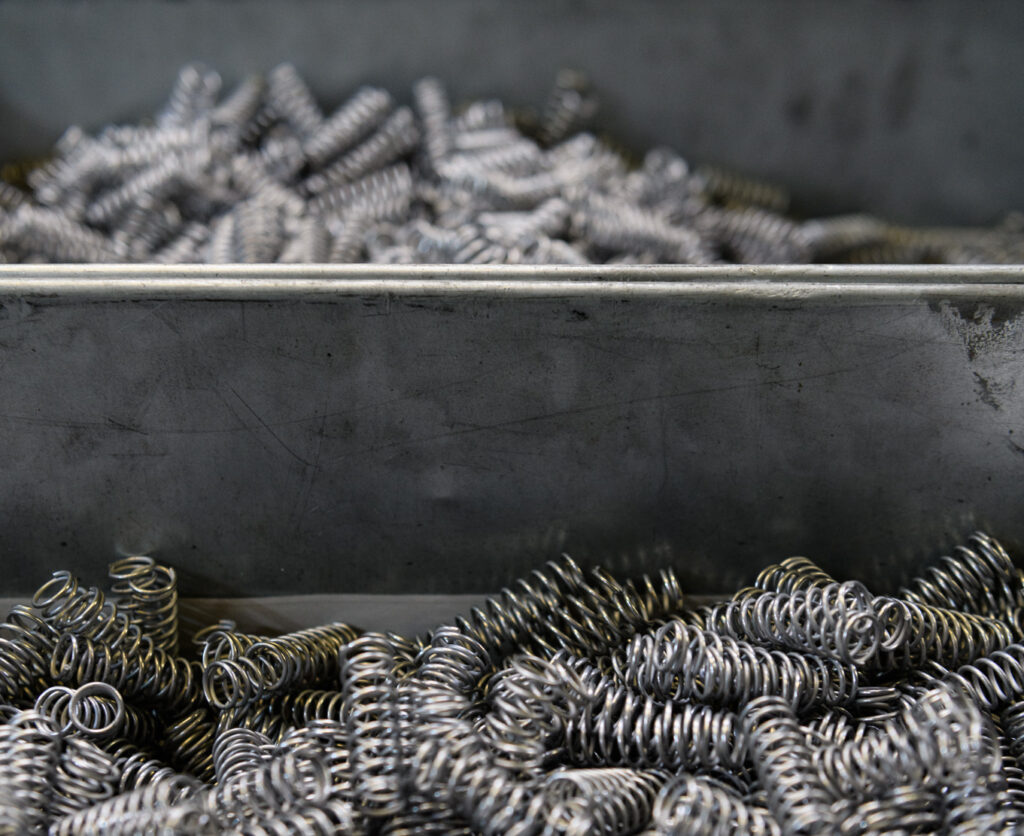 Summary. The Surface Engineering Association (SEA) supports surface finishing specialists like EC Williams in navigating complex regulations, especially the REACH legislation. SEA's guidance on REACH compliance, particularly on chromium usage, ensures businesses operate safely and meet industry standards.
The Surface Engineering Association (SEA) is an organisation that represents businesses operating in the surface engineering industry. SEA assists businesses like EC Williams, a Birmingham-based electroplating company. They guide them in staying updated with the latest industry regulations and best practices. In this blog, we'll delve into how SEA aids surface finishing specialists. We'll also highlight their compliance with the REACH legislation.
REACH Legislation Explained
REACH (Registration, Evaluation, Authorisation and Restriction of Chemicals) is a European Union regulation that came into effect in 2007. The legislation aims to protect human health and the environment from the potential hazards posed by chemicals. It requires companies that manufacture, import or use chemicals in their operations to register them with the European Chemicals Agency (ECHA).
Chromium Usage
For electroplating companies and companies specialising in surface finishing in general, REACH is a pivotal piece of legislation. It is particularly relevant when it comes to chromium. Chromium is widely used in the electroplating industry, as it provides a hard, durable and corrosion-resistant coating. However, chromium is also a hazardous substance that can cause serious health and environmental problems if not handled properly.
Under REACH, companies that use chromium in their operations must register it with ECHA and comply with strict safety and environmental standards. Failure to comply can result in hefty fines and damage to a company's reputation.
SEA helps companies like EC Williams navigate the complex regulatory landscape by providing guidance and support on REACH compliance. The organisation works closely with industry regulators and stakeholders. Therefore, ensuring that its members have access to the latest information and best practices.
SEA: Supporting Electroplating Companies
REACH Authorisation
In preparation for the required authorisation the SEA has run a series of webinars to explain to its members their legal obligation to register and pay the necessary fee if they are users of chromium compounds.
This registration is both costly and time consuming. To assist with this the Surface Engineering Association has set up an umbrella scheme whereby they will assist chrome platers to register with the authorities and offer a payment plan to spread the cost of registration.
After this first tranche of registration (for Chromium) there will be other substances that will fall into the REACH authorisation category – those listed as Substances of Very High Concern (SVHC), and therefore will have a restricted use and can only be used under authorisation due to their toxicity and carcinogenic properties. The SEA will be offering assistance for these subsequent registrations which will affect a greater number of their members.
EC Williams
In conclusion, SEA plays a vital role in supporting businesses like EC Williams in the surface engineering industry. Its guidance and support on REACH compliance have helped companies stay up-to-date with the latest regulatory requirements and operate safely and responsibly.
For EC Williams, SEA's support has been invaluable. Complying with REACH can be a daunting task, particularly for smaller companies with limited resources. SEA's guidance and support have helped EC Williams, surface finishing specialists, navigate the regulation and ensure that they operate safely and responsibly.
Contact Us Today
If you are looking for a reliable and experienced electroplating partner, EC Williams is a leading provider of electroplating services. With over 95 years of experience in the industry, we are the go-to choice for companies looking for high-quality and cost-effective electroplating solutions. Head to our website for more information, or call 0121 236 2524 to speak to a member of our team.
Have you found this blog helpful? You may wish to read our previous blog: Environmental Regulations In The Electroplating Industry