Looking For An Electroplating Company? Why EC Williams Is Better Than The Rest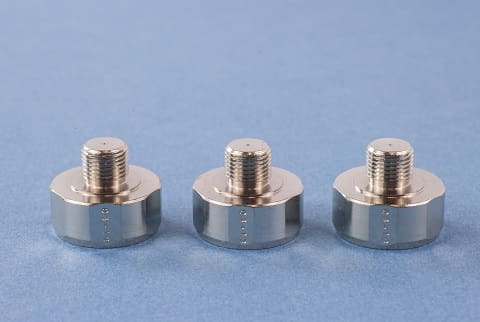 Summary. Seeking a reliable "electroplating company near me" in the UK for metal finishing? EC Williams stands out in the West Midlands for its extensive range of services, including zinc and copper plating. Our commitment to understanding project needs and delivering quality, coupled with a responsive approach to customer requirements, makes us a top choice in the electroplating industry.
If you have found yourself Googling "electroplating company near me" it's likely you're looking for a UK metal finishing company to support you with your requirements. However, a quick Google search for that topic will present you with hundreds of different companies who all say they offer electroplating services.
One of those electroplating companies in the West Midlands will be EC Williams. At EC Williams, we specialise in a range of different services including zinc electroplating services. With plenty of experience and expertise in the industry, we have built a reputation for delivering the highest levels of quality and customer service. But what makes a good electroplating company?
How To Choose An Electroplating Company
When it comes to choosing one of the many electroplating companies presented to you, there are some important factors that come into play. Firstly, you need to take into account your own individual requirements. Are you looking for a large volume batch of electroplated parts? Is it going to be a one-off electroplating project? What type of protection/finish are you looking to achieve? Once you've got the answers to these questions, you can begin to narrow down your search results to the companies that offer what you are looking for.
At EC Williams, we offer a range of different UK metal finishing services to ensure we can meet a wealth of requirements. Some of our services include:
Once you've found some companies who offer exactly what you need, it's important that you spend some time talking to them. This give you a good idea of how much experience and knowledge they have. Whether you are well-versed in electroplating or you're very new to the industry, it's important that your electroplaters are able to showcase their knowledge to you so that you can be sure your project is in safe hands.
What Makes EC Williams A Good Electroplating Company?
If you've Googled 'electroplating company near me' we'd hope that EC Williams is on your list of potential companies. So why should you choose us?
More Than Just An Enquiry
When it comes our electroplating services, we feel that we take a different approach to some of our competitors. Whilst many processes focus on getting the project and sale over the line, we take the time to get to know your project and its applications. We take pride in delivering high quality work. In order to do this, we have to make sure that the finish you have chosen is the most appropriate one. An inquiry isn't just an enquiry to our team – it becomes our project too. Although offering a fast response to an inquiry is something we always strive to do, we're not afraid of asking questions and making sure we know everything we need to know about your requirements.
Going The Extra Mile
We pride ourselves on going above and beyond to keep our customers happy. We know that some industries require faster turnaround times than others. So, we aim to be as reactive as we can to those requests. In addition, we will always provide you with time frames. However, we do understand that some industries are fast-moving and these timeframes will need shortening. Furthermore, we'll do our very best to accommodate these requirements when possible.
Contact Us
Are you looking for an electroplating services nearby? Find out more about EC Williams, then head to our website today. Alternatively, call 0121 236 2524 to speak to a member of our team.
If you found this blog useful, why not read another one: EC Williams Overcoming Economy Challenges Of The Last Few Years