Zinc Electroplating – For A Rapid, Reliable Result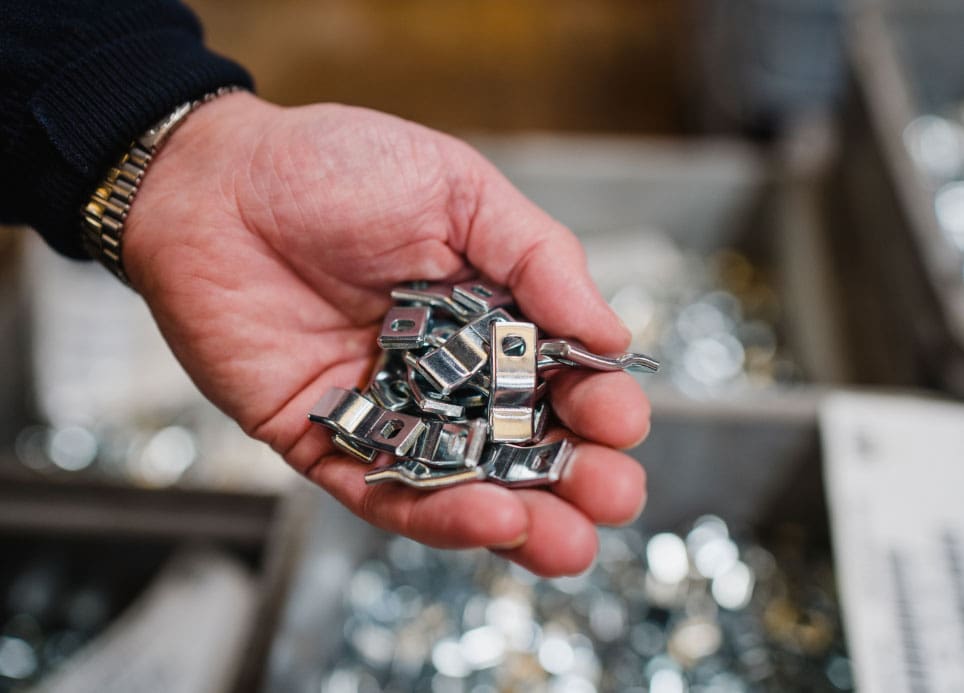 At EC Williams, we understand your priorities. As one of the leading zinc plating companies in the West Midlands, we know you need a zinc electroplating service that will fulfil your specific requirements. Within your time frame and all for a good price.
We have been offering this service for 90 years. In fact, we have nearly a century's worth of expertise behind us. So along with our modern plating technology, we can work with your unique demands.
From the pre-production samples, right through to the shipping of your product, we are here every step of the way.
EC Williams brings you an efficient, precise and cost effective zinc electroplating service
The majority of our zinc plating is for the automotive industry. We work to OEM and international specifications for our zinc plating process. Additionally, we pride ourselves on our range of post-plating treatments. These include: chromate passivate in trivalent clear and black, as well as yellow.
Yellow passivate has been banned by environmental legislation as it contains hexavalent chromium. However, because of this, many manufacturers have missed the well-known colour passivate.
It clearly showed that the parts had been passivated and offered a colour differentiator. This was ideal where components were difficult to visually distinguish.
We are now pleased to be able to offer a trivalent yellow passivate. It meets the environmental legislation, and is a good yellow colour.
Offering up to 120 hours to white corrosion resistance it is an important addition to our range of passivates. They now include the aforementioned colours, in addition to olive drab green, and blue dye.
We are exacting in our controlled deposit thickness and can zinc plate onto most substrates. Including; copper, phosphor bronze, brass, steel and zinc die-casts.
Electroplate Technicians
We appreciate that you need security and reassurance to know that your zinc electroplating has been carried out to the precise requirements, in line with your industry's guidelines. For this we have X-Ray Fluorescence test equipment. Therefore, you can be assured that the correct amount of zinc coating has been deposited.
Our technicians will ensure that they analyse all zinc plating solutions. Therefore, giving you the best possible consistency and electroplating result.
We know that requirements will vary. Sometimes you will only need small batches, other times much larger quantities. We also accept that sometimes you will need a very quick turnaround on vital orders.
At EC Williams, our flexibility can meet your needs. We combine this with an accurate, and competitive, pricing structure. Therefore ensuring that you receive the very best result for your money.
More Information | A Leading Zinc Plating Company
To find out more about zinc plating, or our other plating services, such as automotive electroplating and zinc nickel plating, please call 0121 236 2524. Alternatively, you can email us. 
You might also like to read our blog about Zinc Nickel Electroplating.